Car Blind Spot Detection System
Product Features:
- Strong anti-interference capability
- Long detecting distance
- Intelligent algorithm,accurately judge whether the target is dangerous

- When the system is on, the system would start detecting objects in the blind area behind the vehicle 15 meters
- When the moving objects is getting closer and the speed is faster than our own cars.
- Operating Voltage:9-24V
- Detecting Angle:40 degrees
- Detection Accuracy:<0.55km/h
- Detection Capability: Detect 5 objections at the same time
- Detection Range: Truck: 0.3m~15m, Car: 0.3m~15m, Motorcycle: 0.3m~10m, Pedestrian: 0.3m~7m
- Speed Range: 0.55km/h~220km/h
- Working Temperature:-40~+85 degrees Celsius
- Operating frequency: 24.0Hz~24.25GHz
- Movement Direction: approached or overtaken by vehicles
FAQ:
1.What is BSD?
BSD(Blind Spot Detection) System: BSD warns the driver against collisions that may occur due to
a lane change manoeuvre. BSD are intended to supplement the vehicle's interior and exterior
rear-view mirrors. BSD are intended to detect vehicles to the rear and sides of the subject
vehicle (see Figure). When the subject vehicle driver indicates the desire to make a lane
change, the system evaluates the situation and warns the driver if a lane change is not
recommended. The system will not take any automatic action to prevent possible collisions.
Responsibility for the safe operation of the vehicle remains with the driver.
2.Does it need make hole to install radar sensor?
No, BSD is different from the normal parking sensor, BSD comes with left and right microwave
radar, it will be pasted on the bumper, the alarm range is 3-15m
Demonstration: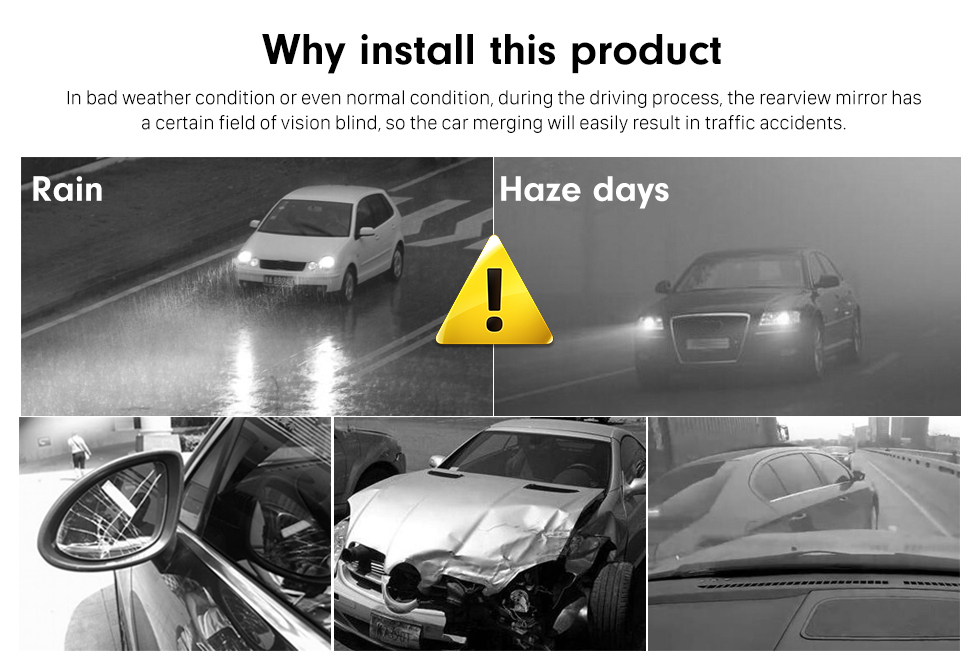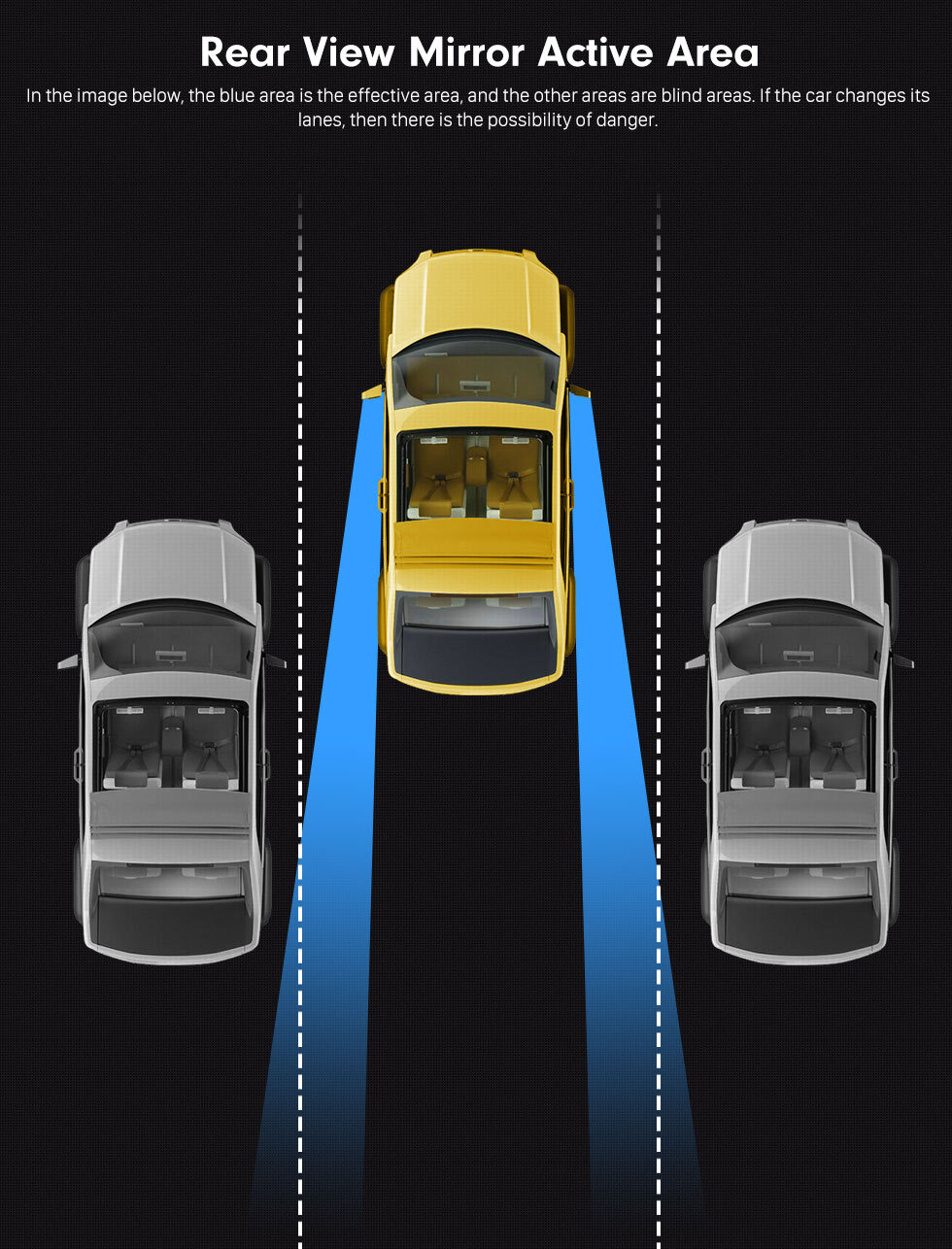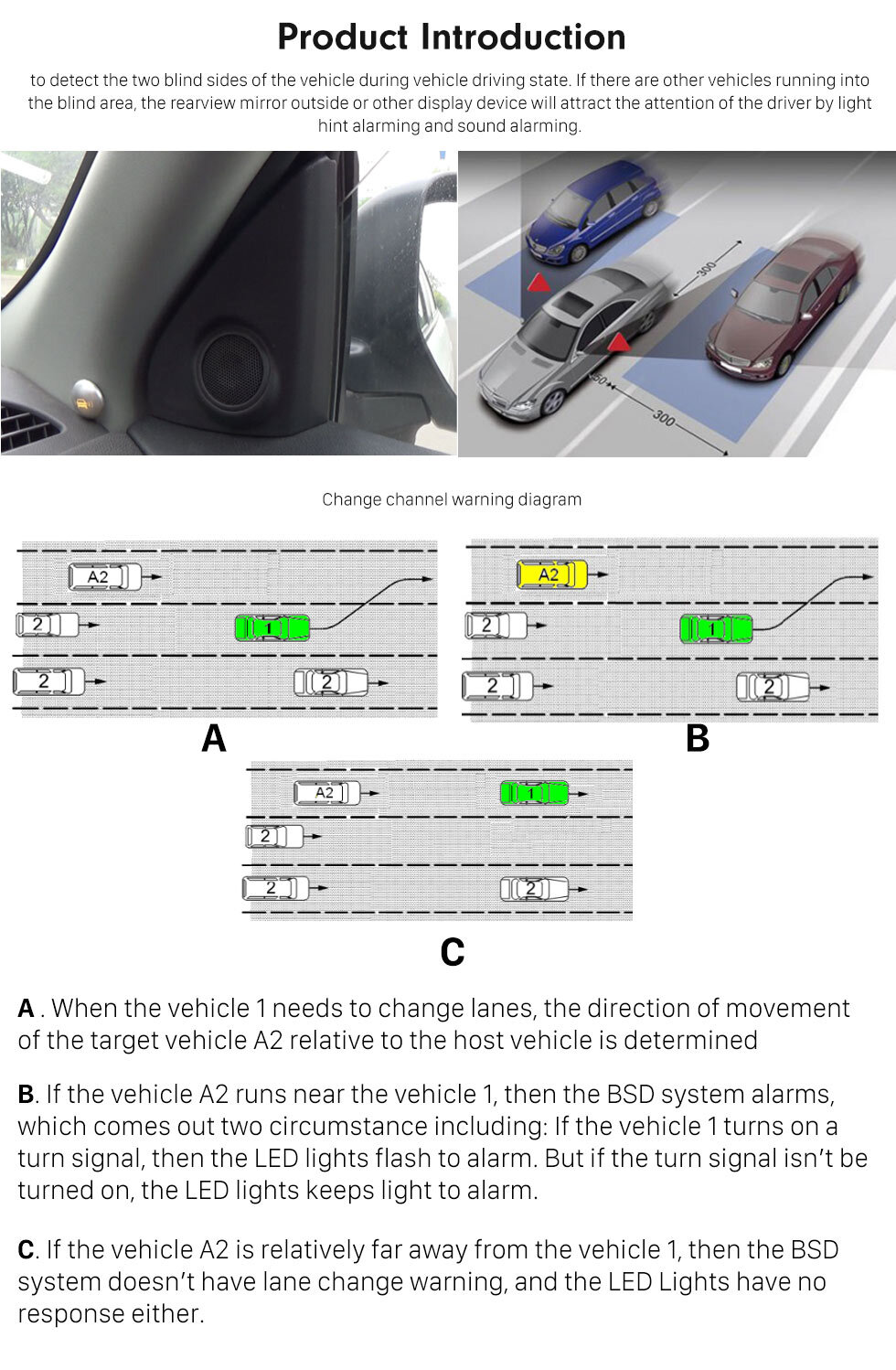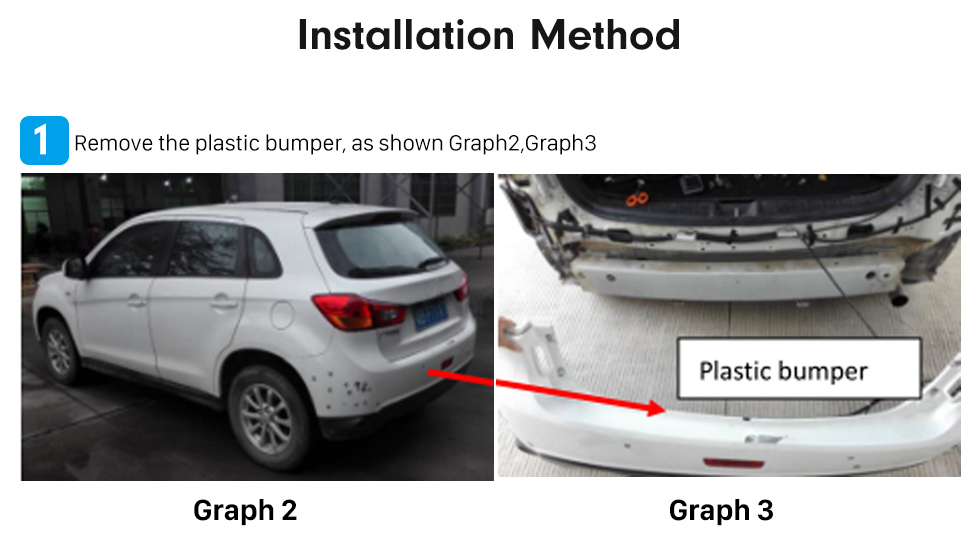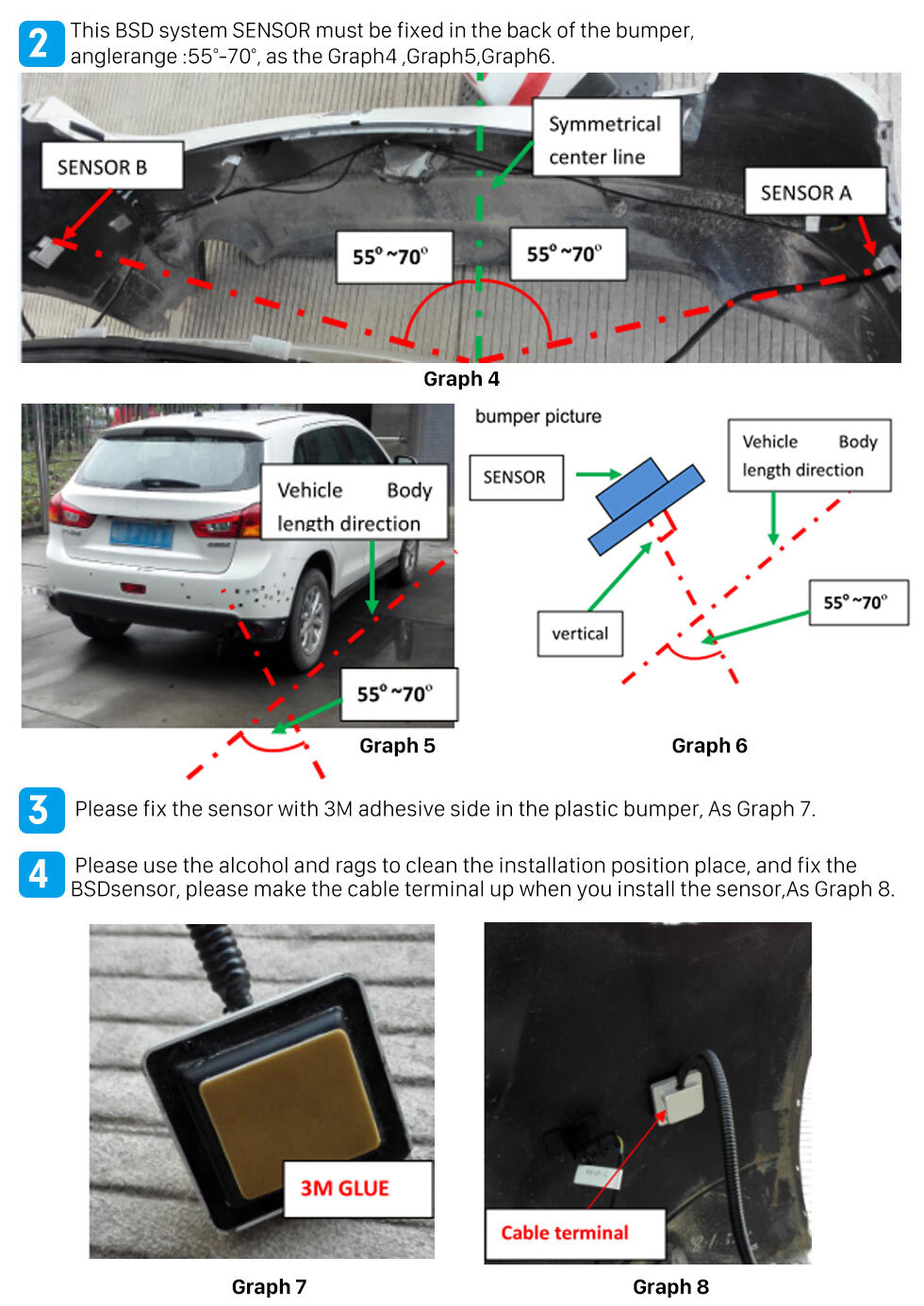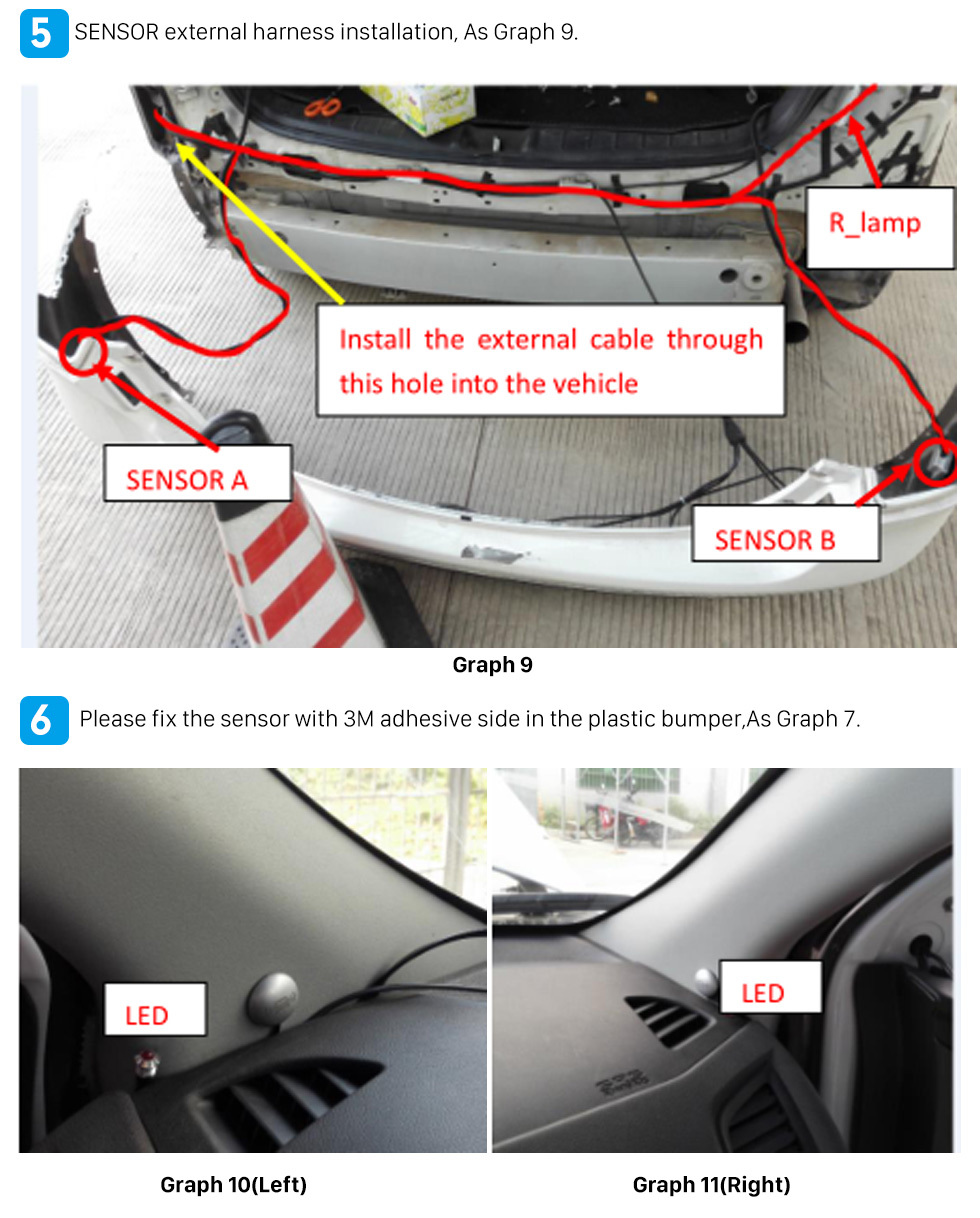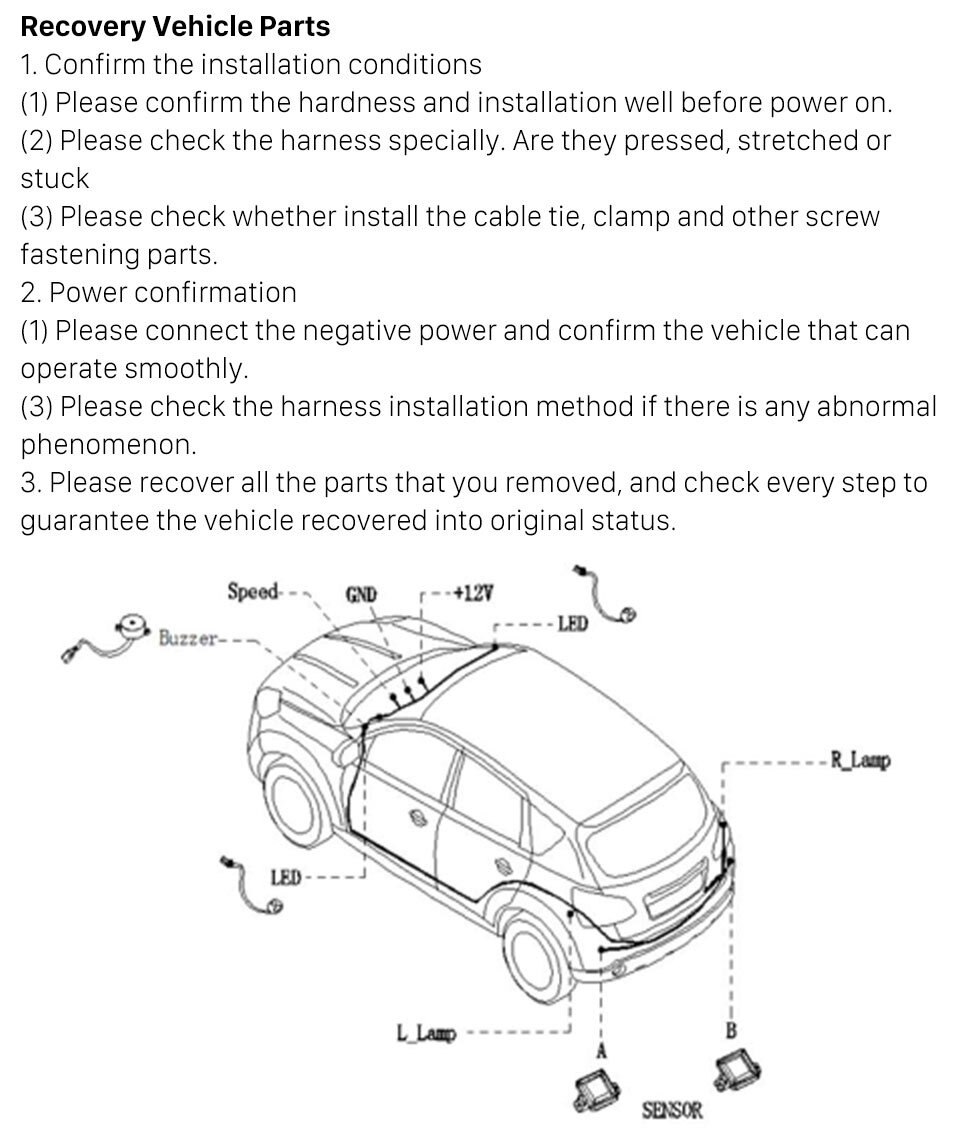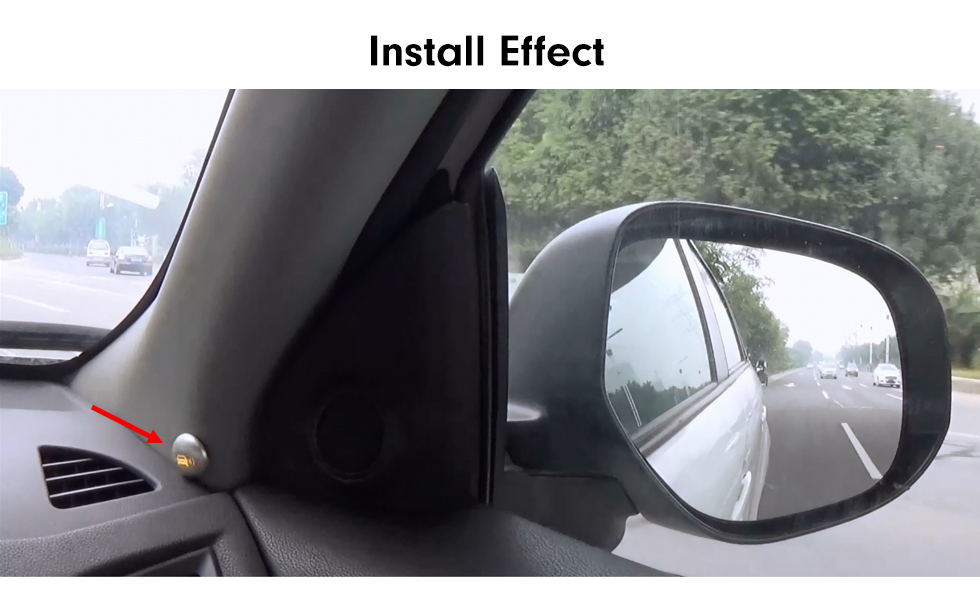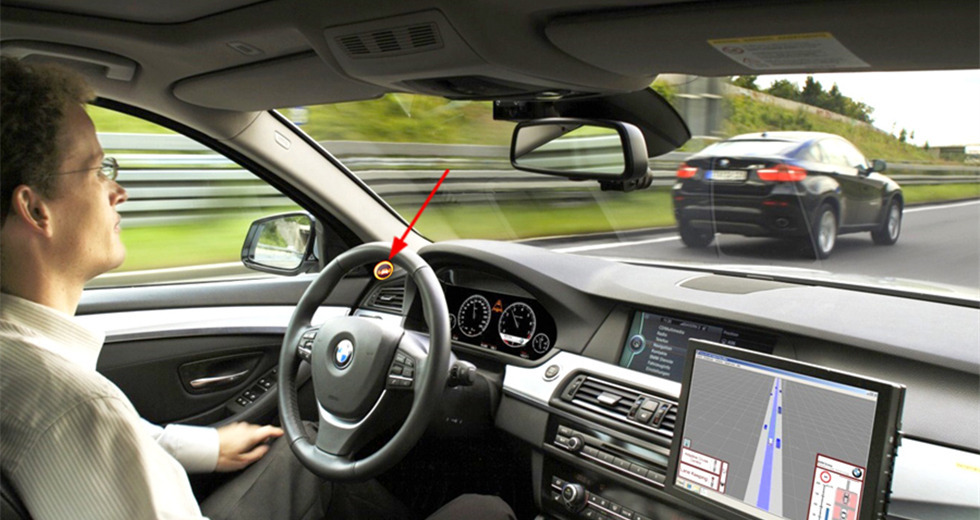 BSA BSD BSM Car Microwave Radar Blind Spot Detection Monitoring System Parking Assist Assistance Kit